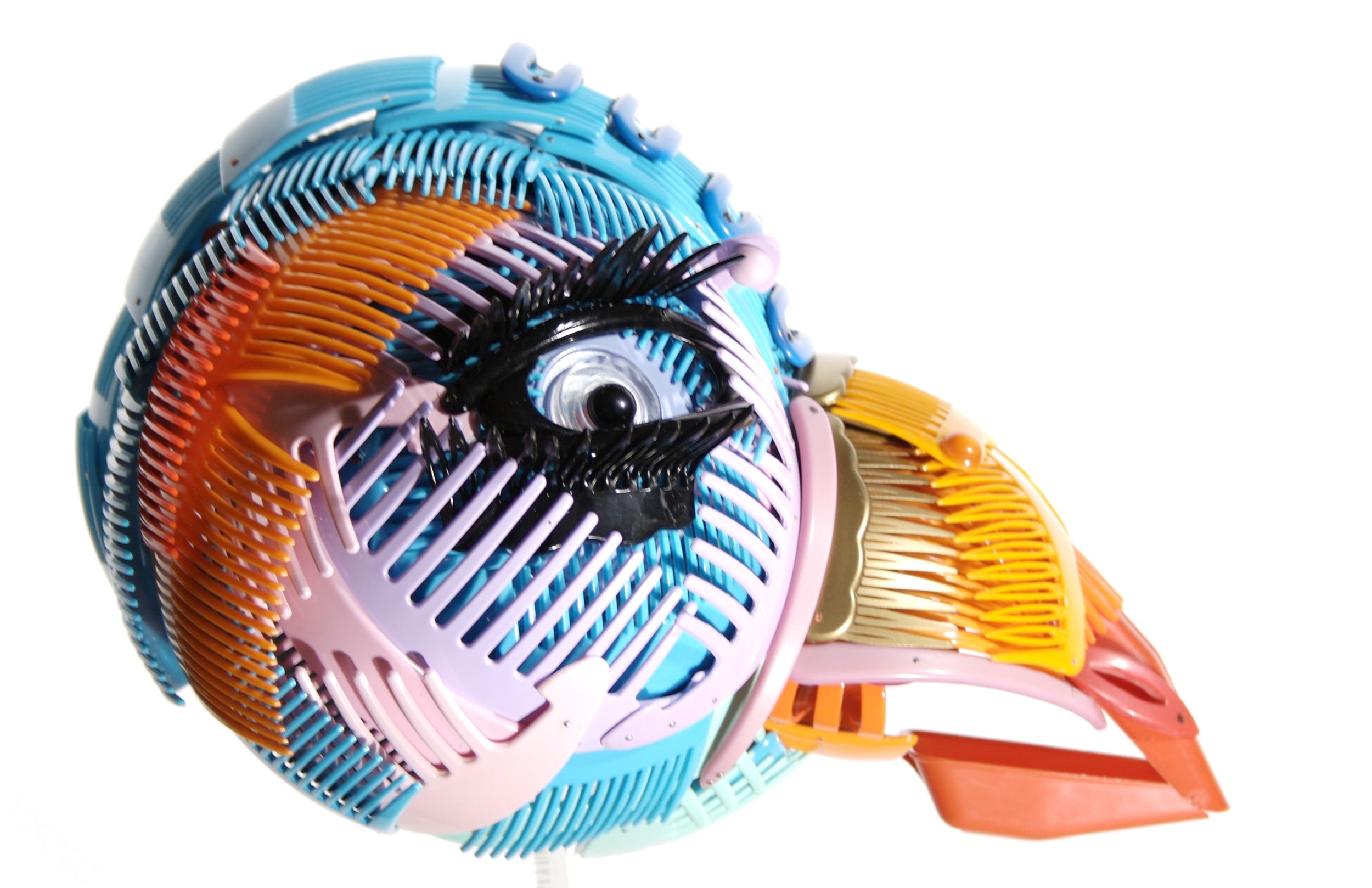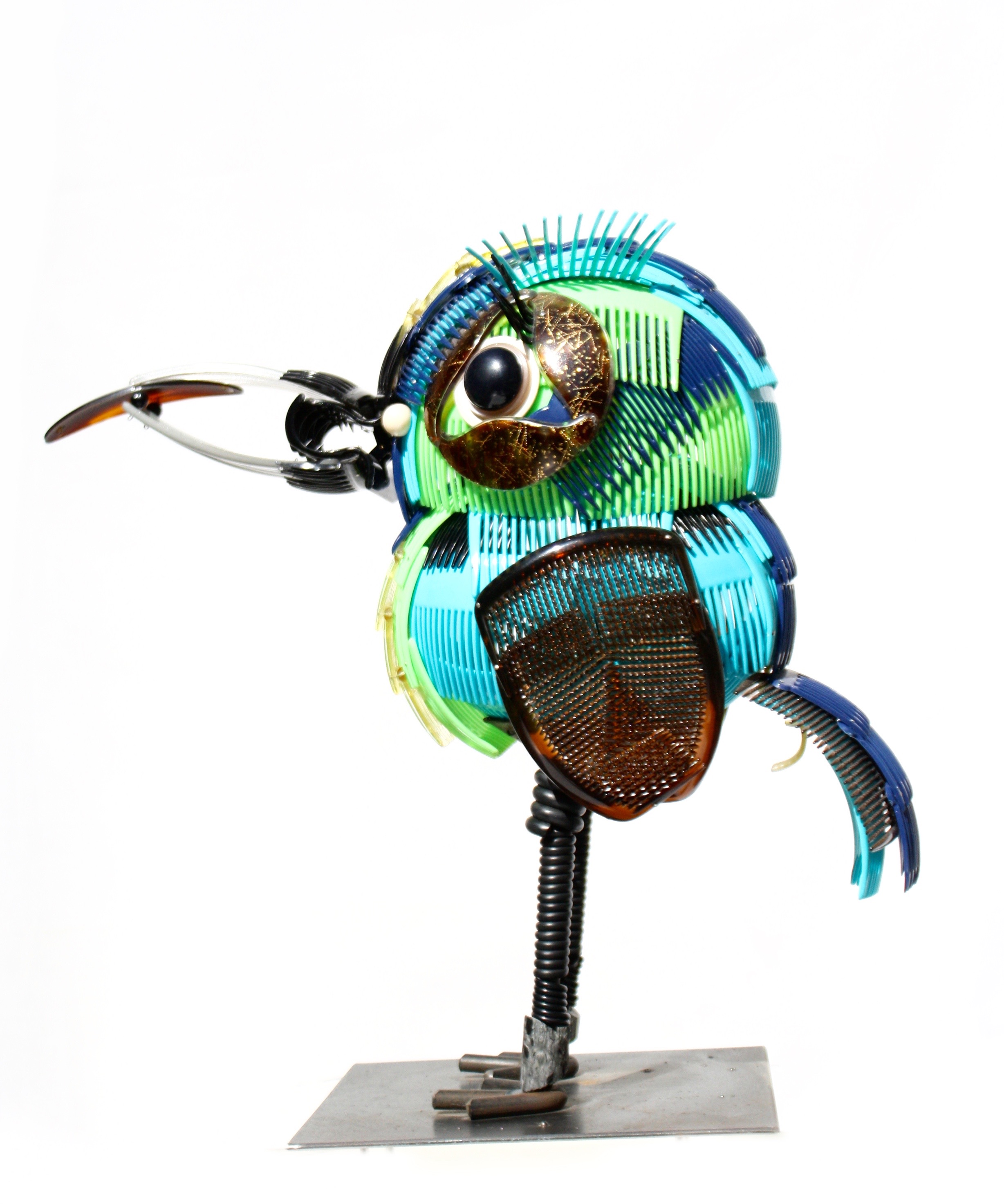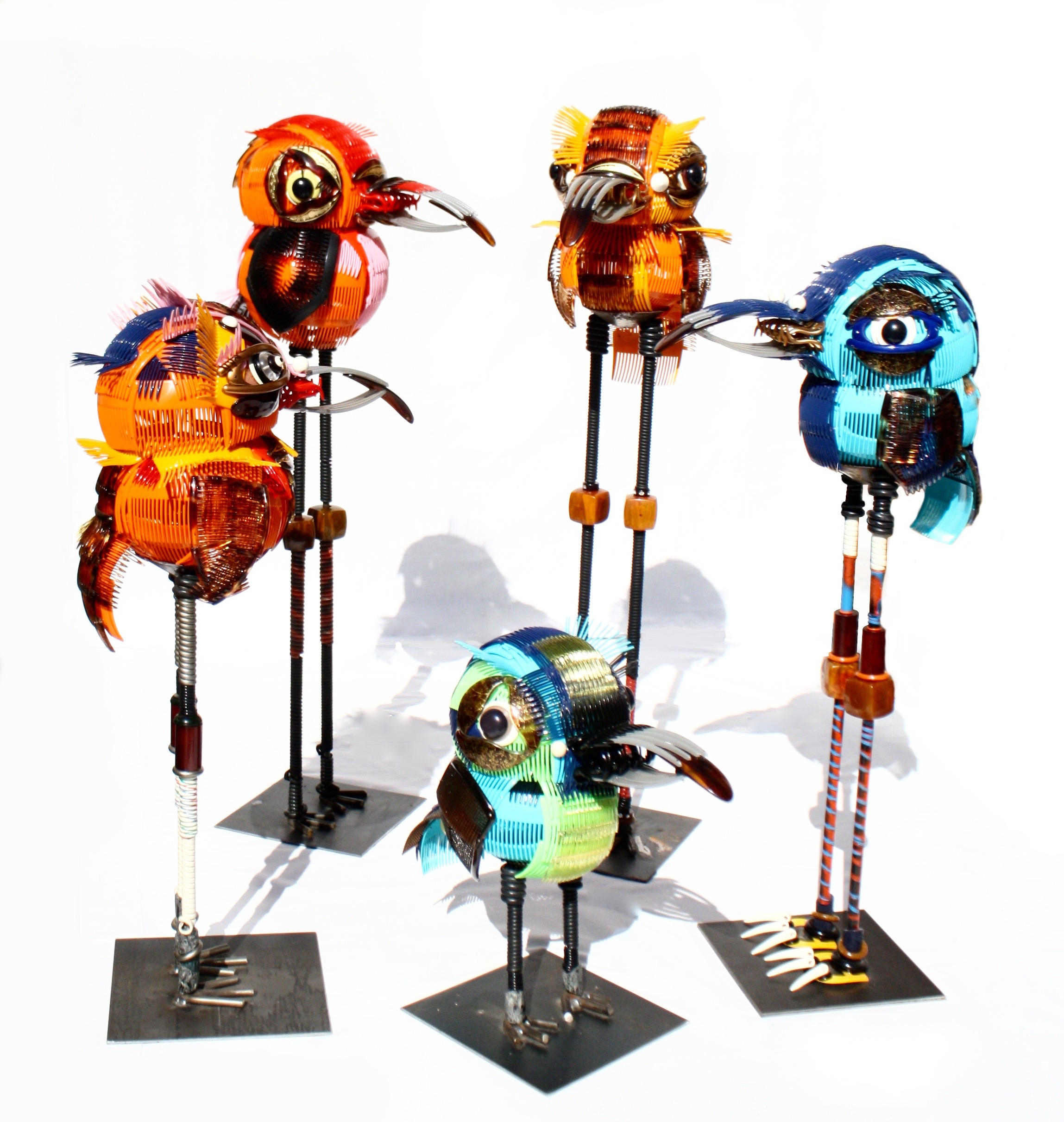 Les Oiseaux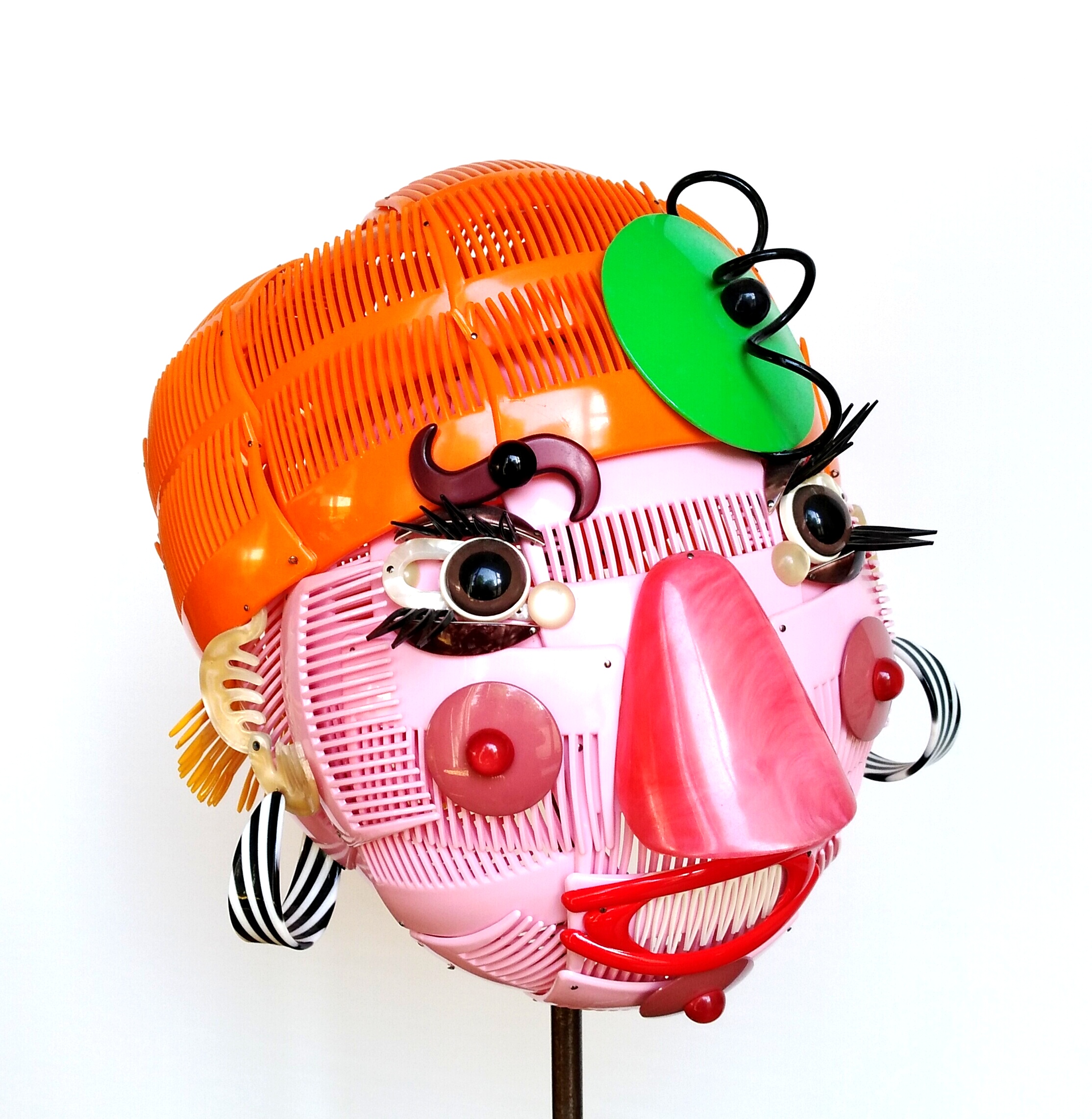 Ratigan
SCULPTURES

Combs, hair grips, belt buckles, all these feminin items are discovered,worked on and sculpted by Jacqueline Lecarme.

Improbability comes true with exotic bird heads, giant flies, creatures out of a World of Fantasy.

All pieces are assembled together without a basic structure. This is how, through her imagination, this enchanted and sometimes disturbing world comes alive.

Her imagination has no limits !
Peignes et pinces à cheveux, barrettes, boucles de ceintures, ces accessoires bien féminins, Jacqueline Lecarme les travaille, les sculpte…
l'improbable, se concrétise en têtes d'oiseaux exotiques, mouches géantes, personnages sortis d'un monde fantastique.
toutes les pièces sont assemblées les unes aux autres, sans structure de base.
c'est ainsi que nait au gré de son imagination, ce monde enchanté et parfois inquiétant.
Son imagination n'a pas de limite!
après être passée par le dessin, la gravure et la peinture, Jacqueline Lecarme se consacre aujourd'hui entièrement a la création de bijoux et de sculptures.